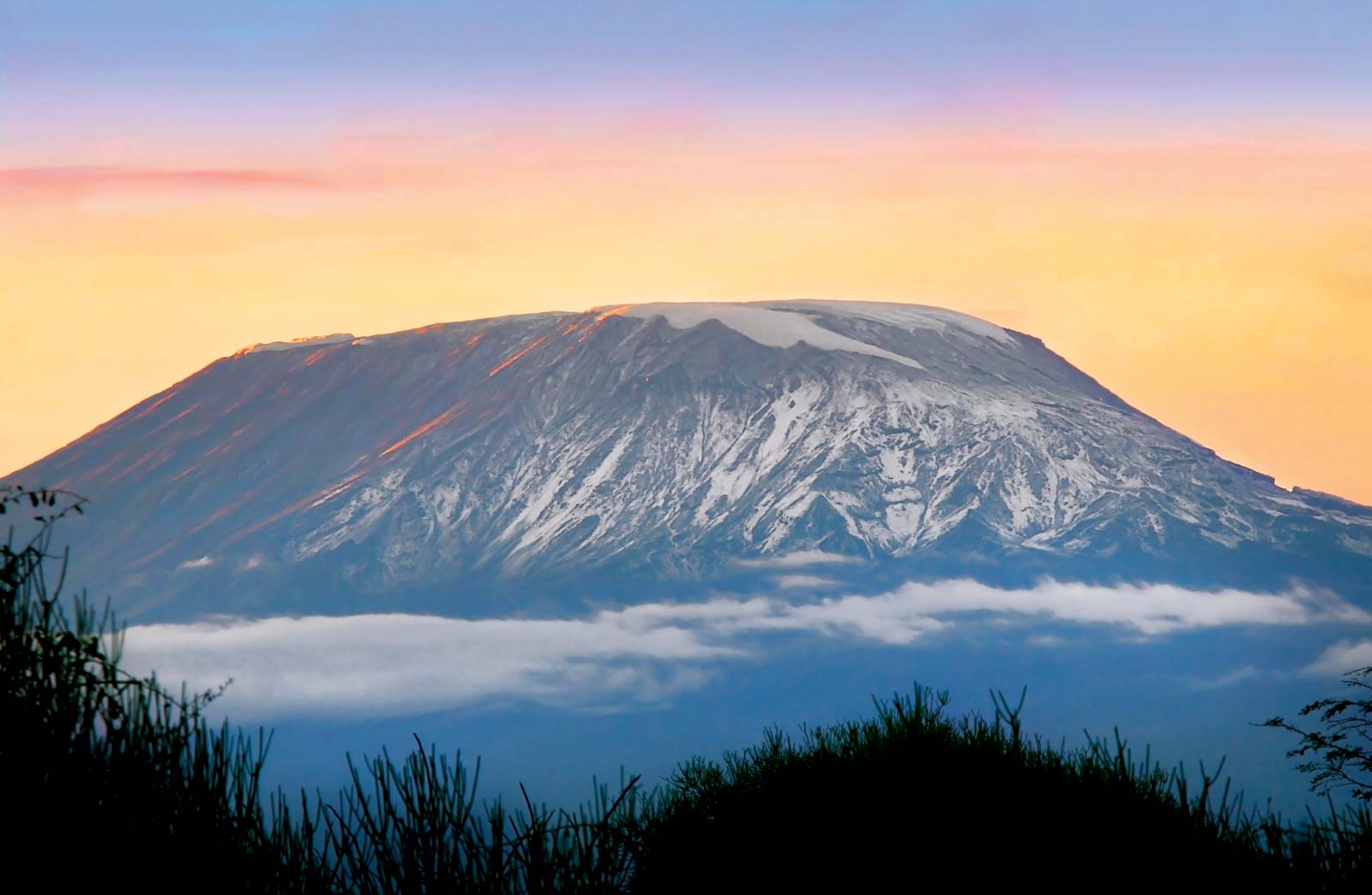 What can be more personally satisfying than standing atop the highest peak in Africa? WET outfits these climbs with the very best equipment and our own guides and porters to give you the climber, the best chance of reaching the summit. We specialize in the less frequented, more scenic routes such as the Machame, Western Breach, Rongai, Lemosho glades or Shira but are also more than happy to organize a Marangu ascent as well! There is no guarantee of success but our percentage of climbers to reach the summit is amongst the best of all operators!
Why WET?
WET is one of the few Arusha-based companies that have a specific climbing and trekking license to operate on Kilimanjaro. We do NOT sub contract. Therefore, everything is run by WET, so we control your trip.
We provide you with a comprehensive pre-climb briefing by one of our professional safari and trekking consultants, and you will be given pre-trek briefing notes to take with you.
Your safety is our number one concern, and our guides are in 24-hour contact with our base, in the event of an emergency, we can act immediately.
Our guides are all trained and long experienced, born and raised on the mountain. They are all KINAPA trained and licensed (www.tanzaniaparks.com), and specifically chosen for their upbeat and adaptable personalities. More importantly, they know the importance of acclimatization and will make sure you trek "pole pole", giving you the best chance of summit the mountain.
Our cooks know how important their role is and will provide you will a healthy, carbohydrate rich diet, one that is not only nourishing but delicious.
Our tents are top quality high-altitude tents. Our equipment is of the best standard and regularly maintained and replaced. We provide comfortable foam mattresses and complimentary four-season sleeping bags upon request.
Your luggage will be placed in our specially designed waterproof bags carried by your porters, giving it that extra protection if it is wet on the mountain.
WET will provide you with all the necessary Pre-Departure information to ensure you are well prepared for your journey. Equipment lists, tips for the mountain, as well as a booklet containing information about Kilimanjaro, what to expect, how to trek safely, and various questions and answers are all supplied for your benefit.
IMPORTANT TIPS FOR THE CLIMBERS!
A. PHYSICAL FITNESS
Although Kilimanjaro is not a technical mountain climb, it is a major challenge and the rigors of altitude should not be underestimated. Remember that Uhuru peak is 500m higher than Everest Base Camp!! The pace of your ascent coupled with good acclimatization will help you on the climb but it is essential to be mentally and physically prepared before you start. Regular hikes are one of the best ways to prepare, increasing frequency and length, as you get closer to the trek. All aerobic exercises such as cycling, running, swimming and funnily enough aerobics are good for strengthening the cardiovascular system. Generally, any exercise that increases the heart rate for 20 minutes is helpful but don't over do it just before the climb.
B. ALTITUDE AND ACCLIMATIZATION

Altitudes are generally defined as follows:-
High altitude 2,400m – 4,200m
Very high altitude 4,200m – 5,400m
Extreme altitude above 5,400m (Uhuru peak is 5,895m)
During the trek it is likely that all climbers will experience at least some form of mild altitude sickness. It is caused by the failure of the body to adapt quickly enough to the reduced level of oxygen in the air at an increased altitude. There are many different symptoms but the most common are headaches, light-headedness, nausea, loss of appetite, tingling in the extremities (toes, fingers) and a mild swell of ankles and fingers.
These mild forms are not serious and will normally disappear within 48 hours.
C. PERSONAL FIRST AID KIT
The following first aid materials are important: –
Painkillers (asprin/paracetamol)
Antihistamines
Blister treatment
Imodium or other anti-diarrhea tablets
Plaster/Band aids
Antiseptic wipes
Dressings, especially pressure relief for blisters
Talcum powder
Malaria tablets
Sun block for skin and lips
Antacids
Cold cure sachets
Oral rehydration salts/sachets
Insect repellent
Sanitary towels
Etc.
D. OTHER HEALTH TIPS
All contact lens wearers should take care to remove the lenses at night, as the eye needs to absorb oxygen from the atmosphere. The rarefied conditions of altitude reduce oxygen levels and in extreme cases a Corneal Oedema can develop.
E. EMERGENCY EVACUATION
In the event of an emergency on the mountain the rescue team plus one of the assistant guides will descend with the casualty to the park gate. At the gate the casualty will be taken care and the necessary arrangements will be done.
F. PHOTOGRAPHY
Cameras whether Video or film, need to be protected against the severe cold weather either in warm pouch or the interior pockets of your clothing. Do not keep in your backpack at higher elevations. A selection of lenses will aid the final results although weight and bulk will obviously influence your selection. A polarized or neutral density filter is recommended, as is slide film rather than print. Bring your own film as it can be hard to find and expensive in Tanzania.
For digital equipment, check with the manufacturer's specifications for temperature range (especially battery life), water tightness and general hardiness.
MT. KILIMANJARO – GLACIOLOGY
Glaciers and Glaciology
Glacial recession is clearly visible on the two pictures of the southern ice fields that were taken from near the Barranco Hut, the first in 1984, the second in 1998. The most evident changes have occurred on the Heim Glacier. In 1984 this is seen to have a "dog leg" in it; it reached down lower than any of the other glaciers in this, the central part of main southern ice fields. In 1998 it is seen its upper reaches to have a much bigger gap separating it from its neighboring glacier to the right. The bottom section, below the original dogleg, is totally missing and represents a loss of ice extending about 300m vertically. More recent photographs show a further reduction in the glaciated area.
At one stage most of the summit of Kilimanjaro was covered by an ice cap, probably more than 100 meters deep. Glaciers extended well down the mountain forming moraine ridges, clearly visible now on the southern flanks down to about 4000m. At present only a small fraction of the glacial cover remains.
The remnants of the ice cap can be seen as the spectacular ice cliffs of the Northern and Eastern Ice fields, and the longest glaciers are found on the precipitous southern and south-western flanks. If the present rate of glacial recession continues the majority of the glaciers on Kilimanjaro could vanish altogether in the next 50 years.
A recent study carried out on the snows of Xixibangma and Kilimanjaro has reinforced observations. It is now estimated that Kilimanjaro has lost 85% of its ice cover (by mass) since 1912.