What to wear : While on game viewing safari, avoid brightly colored clothing, stick to whites, beiges, khakis and browns. There may be long days sitting in safari vehicles, so it is advisable to wear light comfortable clothing such as short sleeved shirts and cotton/linen trousers or shorts
From Zanzibar and incorporating flights you can do also a combination of parks like Serengeti and Ngorongoro or even more parks and also a safari combing parks in the Southern Safari Circuit of Tanzania like a combination of Mikumi National Park and Selous Game Reserve, or Ruaha National Park and...
Read More →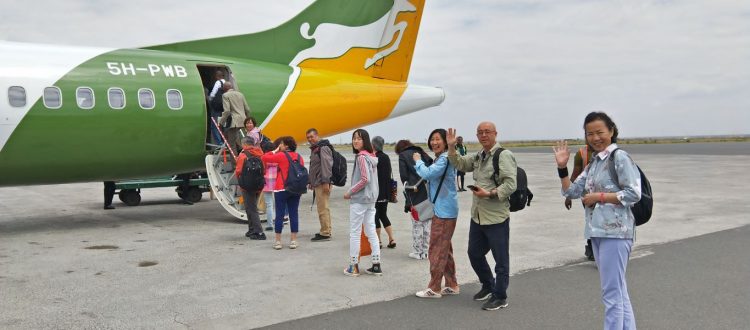 There are only two direct routes from Europe to Tanzania: KLM Royal Dutch Airlines fly daily to Dar es Salaamand Kilimanjaro from Amsterdam; as do Turkish Airlines from Istanbul Ataturk International Airport. Alternatively travellers from Europe can fly to the pivotal East Africa 'hub' of Nairobi.