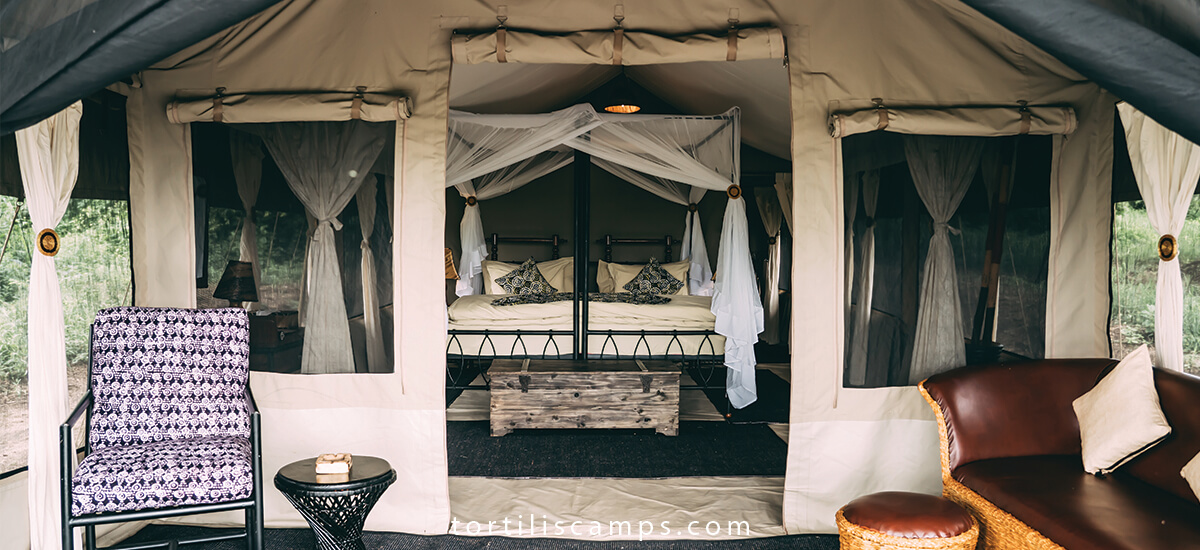 Lake Manyara Tortilis Camp is made up of an impressive row of fully furnished tents sitting proudly at the foot of the Great African Rift Valley Escarpment, perfectly appointed to gaze over the vast expanse of Lake Manyara.
It's easy to succumb to the enticing sofa and chair in an exclusive game watching area in your tent, a serene space to sit back and marvel at the birds dancing over the lake or a troop of elephants passing by.
Wildlife surrounds the camp. Expect to hear the roaring of lions and to receive visits from hyena and buffalo. Bird lovers, feast your eyes on the many species of migratory storks, ibis, pelicans, as well as over 90 more species including thousands of flamingoes which have made the lake their home for much of the year along with eagles, hornbills, kingfishers and weavers.
Over two-thirds of the park is covered by water, so a guided walking tour is a must. Being so close to the hippos and elephants on foot is a thrill, while bird spotting so close to the lake provides the most colourful of spectacles. Waking up in Lake Manyara to experience the sunrise over the lake you'll feel you've discovered a lesser-known treasure of Northern Tanzania.