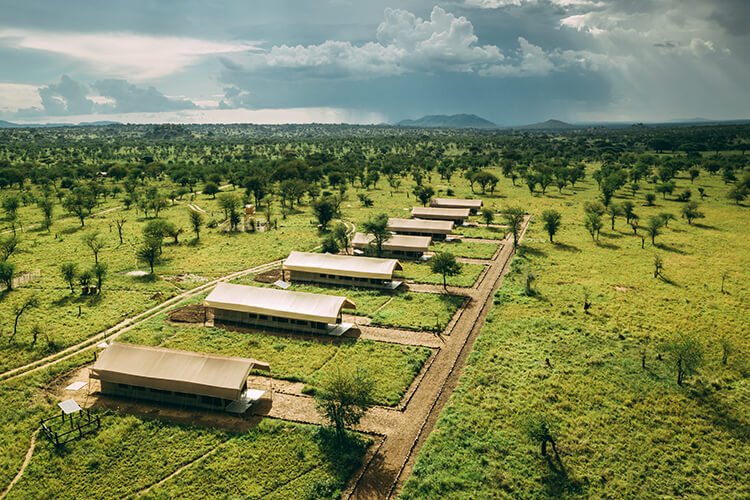 The camp is named after the distinctive thorny 'tortilis tree' prominent in the Serengeti Plains. The Serengeti Tortilis Camp is a nice semi-luxury camp in the heart of the endless plains of the famous Serengeti National Park. This tented camp combines comfort with the sense of wilderness, the sense of freedom, the sense of being 'right there', as one relaxes after the excitement of the whole day out in the plains. A perfect resting place in Serengeti while on your Tanzania Safari!
Friendly staff, great food and the whole atmosphere makes your safari-camp experience truly unforgettable at Serengeti Tortilis Camp.
Set in the heart of nature, the tented camp is designed to look after you while you tune in to the very heartbeat of Africa; the wild sounds, the natural scents, – the sights of Serengeti's 'endless plains' could not be closer than this.
At Serengeti Tortillis Camp you will dine, sleep, relax and know that the best of Africa's natural wonders is knocking gently on your door.