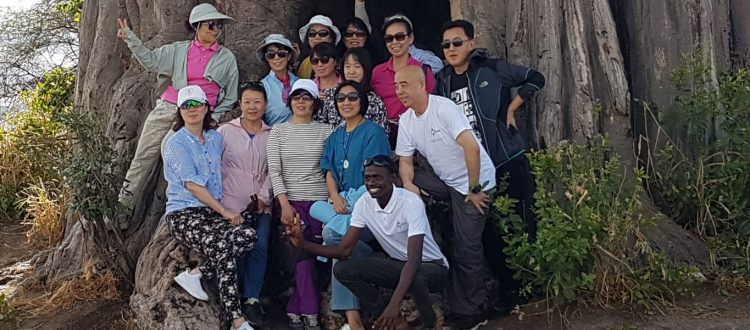 how to dress for african safari
Safari Clothes, What To Wear On Safari To Africa
Its always quite easy to have your safari arranged by a travel agent, but there is this one this that disturbs most safari tourists. What to pack, how many clothes are needed on a safari? What shoes should i wear or pack? The answer is quite simple! Its not so hard to find the right safari clothes. The first consideration is that u need to pack about 20kgs of luggage. Basically, you need 3 short sleeved safari shirts and 3 long sleeved ones. You need 2 shorts and 3 trousers.
Africa is blessed with different seasons and weather changes throughout the year. So your May safari wardrobe might not work so well in October. May to September is a cold season, with lots of rain, so warm clothing is good. Both thick and light weight jackets will come in handy, a few sweaters, gloves and socks should all make it to your suitcase. The African summer, October to April, is quite hot so plan on wearing tee shirts, shorts, swimsuits and cargo pants. We recommend that you select lightweight and preferably neutral-colored materials. Sometimes in South Africa, the temperature rises to 30 degrees. This calls for hot weather safari clothing. In Volcanoes Rwanda, it can rain 2-3 days!
What Safari Colors should You Put On ?
If you hope to get the most out of your safari experience, then all the attention should be focused on your surroundings rather than on you. The best way to achieve this is by going neutral with your clothing. The best safari color is Khaki, followed by olive, tans and browns. These are good at handling dirt. Bright coloured safari clothing draw attention to you the tourist, rather the wildlife you intend to see, and may sometimes scare away the animals. So look for neutral coloured clothing. Colours that blend in with the African Wilderness.
safari clothes in groupKeep it casual and comfortable with tee shirts, long sleeved shirts, shorts, hiking boots, and athletic socks to keep the blisters away. For the cold season, a light fleece jacket, gloves and sweaters will suffice. These should all be in neutral colors such as greens, olives, browns, and khakis. However there some neutral colors and clothing you need to stay away from, such as:
No Dark blue and/or black colours can attract tsetse flies which have a nasty bite. This is common in East and Central Africa. In southern Africa, Tsetse flies are not much of an issue.
No White and very pale, white is adorable, but not on a safari, its far much better to spare that white dress or shirt for the evening at dinner. This is Africa and so you expect real dust !
No Camouflage clothing , its important that you keep away from this type of clothing, since in most African countries, it identifies with the soldiers.
What Safari Clothing Materials Should I Use?
So you know the right safari clothes and colours, the next question is; what material should those clothes be? Simple cotton usually works best for shirts and trousers, though you can try some of the new man-made materials; some of these are more durable than cotton. Depending on where you want to go, its important to check the climatic conditions and the season. For example, during the dry season, in Tanzania, light safari clothing is encouraged, as compared to Bwindi gorilla trekking where it rains almost every single day.
Safari Clothes and Layering
The climate and weather in Africa ranges from one extreme to another, from the extremely cold freezing nights to very hot and dusty afternoons. Layering is very convenient in these situations. Your layering should include at least on warm layer especially if you plan to go on early morning game drives.
Shorts or long pants?
So far, we've covered; what kinds of safari clothes you will need, what color they should be and what material. Another question that keeps that suitcase open and empty is "short or long?" or just tees
Shorts and shirts are quite comfortable on a safari especially during the day, but sometimes during the game drives and short walks in the bushes you might wish you had covered up a little more. So light weight pants in light colors like cream, khaki and Chinos or grey are good for the game drives and walks. At night you will want to cover up to avoid mosquito bites especially in areas with malaria so save your shorts for the day time. We recommend Rogue Long Sleeve Shirt in Safari Light Brown.
How About The Shoes Or Foot Wear ?
safari clothing for feetIts important to know the destination demands of the safari you are taking, for example, with gorilla trekking, as you go through the thick rain forest will not be the same experience when you take a walking safari in Zambia or Botswana. We have compiled a list of safari shoes for each safari destination you are to visit.
For your African safari trip, you do not need to carry a wide selection of shoes. You just need a pair of hiking boots, and one of casual dress shoes. You can add a pair of sandal to give your feet a break from the boots.
Dark coloured jeans really have no place on a safari and should be left at home. Their colour is bound to attract Tsetse flies anyway.
Hat and Scarf?
It might not be essential safari wear or safari clothes any hat or cap is always better than nothing especially in the tropics. It often gets hot, dusty and windy and a hat will protect you from the heat and your hair from the dust. It can also be used to keep your hair away from your face, for the ladies. A scarf might be small and look flimsy but it can be quite helpful too. It can be used to wipe dust off yourself or your camera lens, keep your hat in place when strong gusts of wind are blowing, and if a little thick, it can keep you warm.
Safari Sunglasses
On an safari you want to be able to see everything, the African sun can sometimes make that difficult with its very harsh glare, so keep your eyes safe and carry your sunglasses. Get a polarized pair of sunglasses, you'll be able to spot to interesting wild animals easily even with the sun glaring at its best.
Swimwear?
Yes, swimwear might be necessary. Your hotel or lodge might have a swimming or be close to a beach, get that information before you pack. A swim would be the perfect way to wind down and relax after a long hot day of Game viewing or gorilla trekking.
What To Wear For Men On A Safari ?
getting ready for safariGoing on a wildlife safari in Africa is one adventure most men would enjoy. It is an experience that should be enjoyed by people from all walks of life, not just the rich and famous, or the travel journalist but even the banker who needs a break from his job, and the store owner on holiday with his family. Africa safaris have so many adrenalin filled activities such as gorilla trekking, mountain hikes, white water rafting, snorkeling, bungee jumping, kayaking and wildlife game drives. There is something for every man to enjoy.
The question here is; what does a man going on a safari in Africa need as part of luggage?
See Safari Clothes for men >>
If you are a man shopping or packing safari wear, think light materials, neutral colours, functional and comfort. You can never go wrong with those. Cotton and some man-made synthetic materials are light and comfortable. Stay away from bright colours. Brown, khaki and tan are some neutral colours you can choose from. Neutral colours help you blend in with the environment so you won't scare the animals away. Please stay away from camouflage clothing, they could get you arrested and bring your amazing trip to an end. You must also think about your underwear carefully.
Because you need to keep the luggage light, it is inevitable that you will recycle clothes on your trip. But the light luggage will make it easy for you to move from one lodge to another. There may be laundry services offered at the lodges so you can have your clothes washed and ironed.
If you do not have time to shop in physical stores you could try shopping online. You can still get everything you need in the right colours, sizes, materials and at affordable prices.
Shoes and boots
Footwear is an item that is quite often overlooked by many when packing for a safari. Many people, not just men, assume any shoes can do. Well no, not just any pair of shoes can work for a safari. Your comfortable walking shoes can only take you as far as the vicinity of the lodge where you'll be staying. The rugged African terrain requires sturdy comfortable hiking boots that are long lasting and will not leave your feet bruised. It is very easy for something as trivial as a pair of shoes to ruin your African safari experience. So we strongly suggest that that you invest in safari footwear for your trip. Try and get a pair of shoes or boots is high quality, preferably waterproof and that protect the ankles. Some pair of quality sneakers should do.
Safari Accessories for men
(Hats, jackets, Vests and sunglasses)
safari jacketEven in the hot season, it can get quite cold in the morning and late evening in various parts of Africa so it is necessary to carry a safari jacket for times such as these. Multi functional jackets with various pockets and in neutral colors are what you need. With these you can safely carry your small safari accessories such as a camera, pair of binoculars, guide books etc. safari jackets are especially needed on the game drives.
Africa can get really hot sometimes and you might need to protect yourself from the scorching heat. This is when a wide brimmed safari hat comes in handy. Apart from protecting you from the heat, it will shield your eyes from the glare of the sun and enable you to see animals at a distance. You may need a chin strap to keep the hat firm on your head. It would even be much better if you got a waterproof hat, it would shield you from both the rain and the sunshine. Add a nice pair of sunglasses to your accessories and you will be ready to enjoy a day of game viewing or gorilla tracking even with the African sun glaring at its worst or best whichever way you may look at it.
Do not forget to carry your safari gear, and enjoy your African adventure.
Safari Clothes For Women
If you are looking for adventure and new experiences, an Africa safari trip is just the thing for you. In the wildlife game reserves and on gorilla trekking expeditions, you get to see nature in it truest rawest form and come as close as you could possibly get to otherwise scary and dangerous animals like lions, leopards and elephants. It is definitely an exhilarating experience.
An experience like that needs to be enjoyed in comfort. And the some of the basic things that provide human comfort are clothes. Appropriate, comfortable clothes are a necessity for a successful and fun safari. Small details such as colour and material are not so small when on African safari; the colour of your blouse or garment, sleeveless or not, could easily be the difference between you catching sight of a gorilla, or scaring it into hiding.
Women often like to shop and pack for trips, this is one trip that needs you to pack only what is necessary and travel light.
Planning and Packing
women on safari
Important items to shop and pack include the right clothes, comfortable shoes, boots and sandals, sunglasses, hats, etc.
What colors to wear on Safari
Safari colors are pretty simple, the only tip you need to keep in mind is that neutral colors are the best. You do not want to miss out on exciting animal sightings on your safari simply because your bright coloured clothes scared the animals away. So for colours, stick to khakis, browns, olives and greens, these blend in this the environment and you will not stand out or look out of place. Bright colours also attract insects which will definitely ruin you safari experience.
We do not resafari colorscommend camouflage clothes. You could easily be mistaken for a hunter and arrested, that would bring your fun safari to a miserable end.
When shopping for clothes for women, go for light and comfortable materials such as cotton. Cotton absorbs heat and keeps you comfortable, every traveler and tourist wants to be comfortable. We all like a cheap bargain, and to spend less on things, but expensive clothes are usually the ones that are high quality and durable. Because you will be on the move most of the time while on safari game drive, you are advised to select wrinkle free clothes, since you probably will not get the time to iron your clothes every day. Please remember to travel light, keep the luggage minimal.
Travel Light
An Africa safari is one trip where you need only pack what is necessary. Extra luggage will just be a burden which will put a dumper on your African experience. Carry a sweater, a jacket or a shawl to keep you warm when it gets cold, trousers shorts, T shirts, sleeping clothes shoes that you will need. Recycling clothes when on safari is something to bear with especially for women who find it hard. Jewellery is not necessary, but you can buy some African jewelry to take home with you.
African weather is very unpredictable so baggy clothes are good since they can be used in cold and warm weather. It is better to shop for the bush before you travel rather hoping to get everything you need when you get to your destination, you might not get time to do any shopping, or you might fail to find what you need. More information from Wikipedia.
Once in a while you might dine out in a nearby hotel, so an extra dress or outerwear for such an occasion can be added to your luggage or backpack. Think of Slim fit, capri, Gingham, Tunic, Flannel Shirt, polo shirts, Embroidered African safari shirt, a pullover, Chambray, blazers, no cuffs,and do not forget your wallet in your hotel. Just in case you need to spend on extra drinks. Some Plaid and Flunnel might look good for the evening
Insect repellent
hats and gloves
travel bags
equipment cases
sun glasses
sunscreen
water bottles
torches
batteries
binoculars
African Safari Destinations Worth Visiting
As you plan for your safari to Africa, we reccomend that for wildlife safaris, visit the Serengeti in East Africa for wildebeest migration in Tanzania, Ngorongoro, Lake Manyara, Selous for wild animals. The Maasai people are perfect for culture. For walking safaris and treks,visit the mountain gorillas of Uganda and Rwanda and Climb Mount Kilimanjaro. In southern Africa, visit South Africa's Kruger National Park, The Kalahari Desert, Okavango Delta for predators and the big five animals.
A safari in Africa can be a very relaxing and exciting experience, which soothes and renews the mind.
Other Items for your Africa Travel
Belts
Polos
sweatshirts
leggings for evening walk
Hoodies & Cardigan
Bras
Joggers
Scarves
V neck for cold weather
Sleepwear or nightwear
Loungewear
Denim Shirt
Where To Buy Safari Clothes Online
Craghoppers
Linen Shirt Stores
Tag Safari
Cabelas