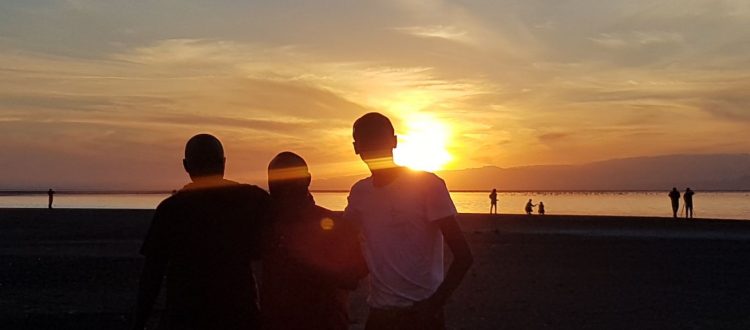 Essential Tanzania Travel Tips
Before heading off to any foreign country there are many things that you must know to ensure that you are prepared for your trip.
Vaccinations: When it comes to ensuring that you are going to be safe while you are traveling, you need to have all the right vaccinations. When you come to Tanzania you will need current vaccinations for Yellow Fever, Diphtheria, Tetanus, and Hepatitis A. When you get your Yellow Fever vaccination, you will want to ensure that you bring your papers with you when you are applying for a visa. It is important that you consult with your local travel clinic for professional advice.
Visa: most counties' citizens require a visa. A visa can be bought at the airport provided you have all your paperwork in place, or you can arrange it in advance via an online application or by visiting your local Tanzanian consulate. To arrange it in advance you would need to go to the Tanzanian consulate in your city and fill out all your paperwork. When you do, you will need your passport, your itinerary, and your yellow fever paperwork. You can then pay the fee for the Visa. The fee is $50.00 – 100.00 USD and must be paid in a bill that is newer than 2004.
Duplicate Copies of Important Documents: Like any other location in the world, there will be pickpockets. You are going to want to ensure that you have multiple copies of your passport as well as extra photos. It is suggested that you do not carry your passport on you but instead, you place copies of your passport in your personal belongings.
A Copy of Your Itinerary and Accommodations: Sometimes if you are chosen for extra screening in a location, you may be asked for a hard copy of your itinerary as well as your accommodations. This proves to the people who are guarding customs your exact accommodations as well as plans for the duration of your trip. This will help you to scoot through customs anywhere in the world.
Prescription Medicine: Depending on where you are from you may have specific medical needs and prescriptions. You may not be able to find your medicine in Tanzania; it is very important that you make sure that you have all of these in the process.
Medical Supplies: Depending on where you are heading in the country, you may not be able to get all your hands on any kind of medical supplies you may need. You want to have a safety kit, as well as all the other medicines you need on a regular basis in your kit.
Hire Professional Drivers: One thing that is important to keep in mind is that safety is key. One of the best ways to always be safe is to hire taxis that will ensure you are able to get around the country safely. While this is more expensive, it is an excellent way to ensure that you never have a problem with being pickpocketed.
Have a Fake Wallet: Everywhere that you head in the world has an issue with pickpocketing and one of the best ways to combat this is to have a fake wallet. This means that most travelers would have a wallet in their pockets that would be there for pick pocketers and then their valuables would be in a money belt.
Go Out in Groups: Safety in numbers is key. You want to ensure any time you are in a large city that when you head out you are doing so in larger numbers.
Check in With Your Local Consulate: If you are going to be in Tanzania in a large city for more than a month, one of the best ways to keep safe is to check in with your local consulate and let them know about your visit. If they have copies of your itinerary and other information, you will be prepared for anything that may come up.