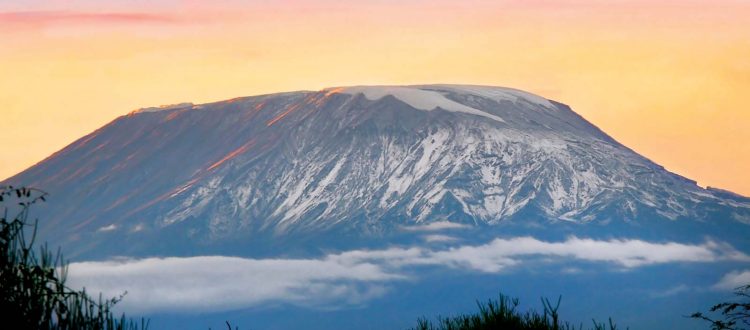 How fit do you have to be to climb Kilimanjaro?
Climbing Kilimanjaro is graded strenuous and you should be in good physical fitness and have experience of multi day trekking or walking trips prior to undertaking a Kilimanjaro climb. Most days involve 4 – 7 hours of walking at altitude and the summit day is very strenuous with most people walking for between 14 – 18 hours. Even for fit people the effects of altitude can make the climb very tough.
The most challenging day of your Kilimanjaro Climb, regardless of which Kili route you choose, will be the summit day. Because the time for acclimatisation is limited most people will suffer from mild Acute Mountain Sickness and this combined with a very long day of walking will make it one of the toughest days of your life.
The trails on Kilimanjaro are generally clear and well maintained, although they can be slippery lower down and, you will be walking over shale closer to the summit. The Barranco Wall on the Machame and Lemosho routes involves an easy scramble for 1.5 hours and the final climb to the summit is on loose scree and rock and can be snowy/icy. The climb is a hike so no specialist climbing skills are necessary.
You must have done extensive hill-walking or aerobic exercise in the run up to your Kilimanjaro Climb. If you do not currently enjoy a good level of fitness it may take many months of training to reach a suitable level of fitness to enjoy the walk. It is important to start slowly and gradually increase your fitness. Try to exercise for between 30 and 45 minutes three times per week (walking, running, cycling or swimming) and go for longer walks on the weekends which should include some hills. A good local gym will be able to draw up a fitness program for you on request.
You must consult your doctor prior to embarking on a fitness programme or this trip if your answer is YES to any of the following questions:
Has your doctor ever told you that you have a heart condition?
Have you had any pains in your chest or heart?
Do you frequently lose your balance, feel faint or have spells of severe dizziness?
Has your doctor has ever said that your blood pressure is too high?
Do you have a bone or joint problem that could be made worse by a change in your physical activity?
Are you taking any prescription medications, such as those for heart problems, high blood pressure, high cholesterol or diabetes?
Do you know of any other reason why you should not engage in physical activity?
Are you pregnant?